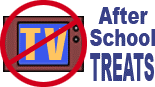 Preschool Writing:
Word Play
Today's Snack: You're not supposed to play with your food. But there's just something about spaghetti that makes kids playful. Cook up some, stir in just a little butter, and let your child playfully eat it. How many different ways can you child find? With a fork? With his or her hands? Twirling it? Sucking it up? Dipping it in Parmesan? Enjoy a glass of milk to wash it down.
--------------------
Supplies:
Piece of paper | pencil | Scotch tape or magnet
Preschool children are becoming more and more tuned in to the sounds that alphabet letters make in forming words. This is a great pre-reading and pre-writing skill. It's called "phonological awareness" - the realization that sounds can come together into meaningful, significant patterns that communicate ideas and feelings.
"Phono" is a Greek root word for "sound," and "logical" means "reasoning." So "phonological awareness" is the way we use the sounds the alphabet letters make to communicate with one another in both speech and writing.
Here's a fun game that the whole family can play. It can go on for days or weeks. Just tape a piece of paper on your fridge, and write a starting word at the top. Then every time somebody changes one letter or one syllable to make a new word, write that next.
Read the list aloud to your child every now and then, and laugh about the funny changes in sounds and syllables that are happening as you play.
Keep going until you can see that the word at the bottom of the page is vastly different than the word at the top. Now it's time to tape ANOTHER piece of paper up, and start again!
For example:
Bubblegum
Gumblebub
Bumblebub
Bumblebee
Dumblebee
Dumblebuss
Fumblebuss
Fumblegus
Fumgumgus
Fumgumtum